Venturing Officers Association
Welcome to the Venturing Officer's Association (VOA) of Virginia Headwaters Council, BSA.
Inside you'll find information on the role of the VOA in our council, Venturing activities we're planning, training, and Venturing Crew support provided by the VOA. Come on out to our VOA meetings and help shape the Venturing Program throughout our Council!
The most fundamental question we often receive is "What is Venturing?" To answer that question in official terms, Venturing is a division of the Boy Scouts of America for young adults, both men and women, ages 14- 21. The purpose of the Venturing program is to provide positive experiences to help youth mature and to prepare them to become responsible adults. Beyond that, the possibilities are endless.
The real definition of Venturing, as the youth who are part of the program see it, is up to interpretation. Venturing Crews, which are the Venturing equivalent of Scouts, BSA Troops, may choose to specialize in any area they choose - whether it be a medical specialization, or an outdoor specialization, a climbing specialization, or even a medieval battle reenactment specialization. Those crews will then design a program that fits their specialization and is suitable for them. Many crews choose to not specialize at all, and do whatever new and exciting things they feel like doing.
Venturing, like Scouts, BSA, also has a recognition/ advancement system and opportunities for leadership training – both of which are ultimately optional. A Venture crew votes on what they want to do as a crew and their advisers guide them, only when needed, with their chosen journey. Simply put, Venturing is truly a youth led program.
We are here to help you join or start the crew of your dreams, help you with program, teach leadership skills, and hold programs that bring youth and adult together in a fun filled learning environment.
VOA 2020 Dates:
February 2nd, 2020: VOA Meeting @3pm at the Council Office
February 7th, 2020: Virginia Headwaters Council Court of Honor
February 7th-9th, 2020: Winterfest
March 8th, 2020: VOA Meeting @3pm at the Council Office
March 27th-29th, 2020: University of Venturing at Camp Shenandoah
April 5th, 2020: VOA Meeting @3pm at the Council Office
May 3rd, 2020: VOA Meeting @3pm at the Council Office
June 28- July 3, 2020: VenturingFest @ The Summit
October 2-4, 2020: Apple Harvest Camporee for Ventureres
Get ready for University of Venturing 2020!
Mark your calendar for March 27-29th, 2019 for a fun and informative weekend for your Crew at Camp! More information and details coming soon . . .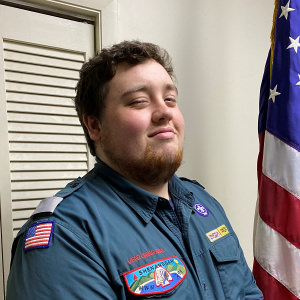 Hunter C.
VOA Officer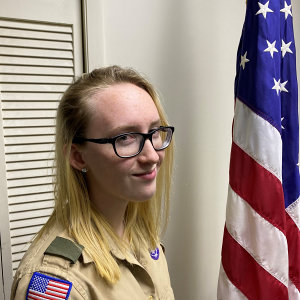 Sarah L.
VOA Officer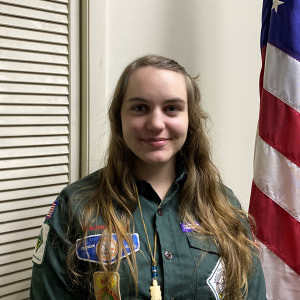 Leah M.
VOA Officer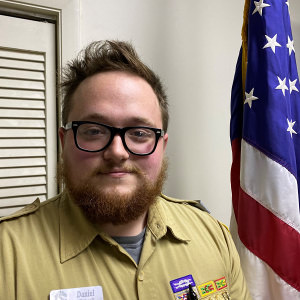 Valley Program Specialist