Words From The Scout Executive
31 August 2020
To: All scouters and new families
From: The Virginia Headwaters Council and the National Office
Dear Scouters,
I am constantly impressed by your dedication to the Scouting Movement and the way we band together in challenging circumstances. Amid these great difficulties, Scouting has continued to build character, confidence, leadership, and hope in families and communities across the country, and your work has helped make some incredible things possible:
When children yearned for a sense of normalcy, The Virginia Headwaters Council staff and volunteers provided countless hours of programming through virtual meetings, adventures, council merit badge clinics and even a virtual camporee in addition to the nations first Order of the Arrow all virtual event. And, when it was safe for youth to enjoy some adventures in the outdoors, Scouting stepped up to make socially distant experiences possible.
When communities struggled to find face coverings, Scouts rallied to donate neckerchiefs, sew masks, make face shields, and help those on the front lines and throughout our communities stay safe.
As we work to welcome new families into Scouting and welcome back families who are balancing more than ever, I hope you will continue to be inspired by all the good that Scouting can do for youth, families and communities. I also hope you will shine a light on Scouting's impact by sharing your personal examples with friends and neighbors and online using social media photos and likes.
Now more than ever, families are looking for what Scouting offers. When asked what they want from youth-serving organizations this fall, parents overwhelmingly said they want to give their children a sense of normalcy, as well as give them something to do as a group, even if socially distant, or something productive to do with peers, even if online. Scouting delivers exactly what parents are asking for. Together, we need to make sure that our volunteers and colleagues stand ready to bring Scouting to youth and families this year.
We must also be ready to answer questions parents will have about efforts we take to help keep kids safe. Some will wonder about how we are Scouting safely given COVID-19, which I know councils have been planning for and enabling, while others will ask about youth protection measures. Each question is an opportunity to shed light on the important policies and procedures we have put in place that make Scouting safer than ever before. We've developed this video and infographic to help empower you and your volunteers to address questions about youth protection with confidence.
Conversations about safety will be especially relevant over the next several weeks when those in Scouting and other members of the public will likely see and hear print, TV, social media, digital and radio advertising from the BSA's Chapter 11 noticing campaign. These noticing ads are different than those many have seen so far, which have been sponsored by plaintiff's attorneys soliciting victims so they can represent them in the BSA's bankruptcy case.
The BSA's noticing campaign is intended to ensure that we reach as many victims as possible,
You are integral to our efforts to help people understand what Scouting offers to youth, families and the community, as well as the tremendous efforts we take in Scouting to protect youth. Each question about our safety measures presents us with an opportunity to inform another person about the barriers to abuse and other polices we put in place years ago that make Scouting safer than ever before. You can also direct people to www.Scouting.org/YouthSafety for additional information on this critical topic.
Our mission to deliver the nation's foremost program of youth development and values-based leadership training has stood the test of time for more than a hundred years and continues to provide its value every day in families and communities across America. I have no doubt that, thanks to the commitment of people like you, Scouting will be there for generations to come as a beacon of leadership, learning, and character.
Yours in Scouting,
Jim Battaglia
Scout executive/ CEO
Virginia Headwaters Council
Boy Scouts of America
---
28 August 2020
Hello Scouts and Scouters,
I hope all of you are staying healthy and safe during these challenging times. I would like to update you on the status of Scouting here in the Virginia Headwaters Council.
I want to take this opportunity to thank all of our scouts and scouters for being safe and adhering to social distancing protocols and meeting standards.
Over the last 5 months the Virginia Headwaters Council has experienced many setbacks due to the COVID-19 shutdown. Our ability to meet in person, host special events and activities, meet with local donors, run summer camp and conduct business from our council office have all been severely compromised. We are projected to lose close to $600,000.00 this year. We have taken numerous steps to cut expenses, like reducing our staff, cutting down on mailings, inventory control and purchasing operational items.
These cutbacks are still not enough. In early August I conducted a all hands virtual roundtable to illustrate numerous fee models that will help us through the shutdown so we can stabilize ourselves financially. The models called for an annual fee of $55.00 to $155.00 per youth and adult depending on if the unit sold popcorn and peanuts and participated in Friends of Scouting. After much deliberation and discussion with local scouters and families, we feel this fee range is not possible for our families as they are struggling as well.
As a result of this we will charge each youth $22.00 and each adult $15.00 once (only) at recharter time. We will ask each youth to do their best and sell popcorn and peanuts either in person practicing social distancing or sell online. We will also ask each unit to schedule a Friends of Scouting presentation to be conducted by June 1, 2021. Last year we had less than 15% of our families contribute to friends of scouting. We need this number to reach 50 % this year.
As we move forward to stabilize our council finances, we have also updated our "COVID-19 – Back to Scouts and School" guidelines as well as the fee structure sheet. You can find all of this information on our webpage. We will be conducting a Town Hall meeting in mid-September to explain the council finances and our current state of affairs.
We appreciate you understanding and feedback on all of these issues.
Thank you everyone,
Yours in service,
Jim Battaglia
Scout Executive / CEO
Virginia Headwaters Council, BSA
---
August 1, 2020

The health and wellbeing of Scouts, Scouters and staff remain top priorities of the Virginia Headwaters Council, and we are monitoring and assessing the latest developments of COVID-19 across Virginia. With school resumption fast approaching, our council COVID-19 Emergency Response Team has updated guidelines and best practices for Scouting activities.
While much of Virginia is in Phase 3, some areas are not. The pandemic continues evolving and we must be aware that modifications in state mandates can and may occur. Units are advised to follow their local guidelines related to meeting and activity locations and attendance.
Units are encouraged to develop creative and unique ways to Scout On outdoors! We support safe outdoor activities that promote Scouting's aims and mission, while meeting the state mandates. The current maximum for group activities is 50 unless directed otherwise by local government officials.
Wearing a mask or face covering at all times is required for any indoor activity, or outside when physical distancing of 6 feet or 10 feet if exercising is impractical.
All units are encouraged to reference the Virginia Headwaters Council Restart to Scouting guidelines: www.vahcbsa.org/restart.
Camp Shenandoah is open! Units are invited to enjoy the fresh air and abounding nature at your camp. Reservations may be requested with this form: www.campshenandoah.org/files/18014/Camp-Use-Form.
Camp Shenandoah continues utilizing small volunteer work crews for a variety of service and improvement projects. This requires pre-arrangement of the Camp Ranger. Ranger Bill can be reached at bill.hunter@scouting.org and he will discuss the current camp health and safety protocols.
The Waynesboro Scout Service Center and Scout Shop is open Monday through Friday from 9:00AM to 5:00PM. All visitors are required to wear a mask or face covering in the building and we ask all guests to only use the front entrance to the Scout Shop.

Current trends remind us that COVID-19 remains with us and will so at least into the near future. We have remarked: we're chasing the virus while the virus is chasing us! As school resumes in varying fashions and we reimagine Cub Scout recruiting, we recognize there remains some level of risk. However, Scouts, for the past 110 years have lived by our motto: Be Prepared. We are proud to be Scouts at this time: who better than we to be the leaders of safety, preparation, innovation, self-reliance and self-improvement? Be Prepared, Be Safe and Scout On.
Yours in Scouting,
James Battaglia,
Scout executive/CEO
Virginia Headwaters Council, BSA
---
July 14, 2020
SUBJECT: 2021 National Jamboree Update
It is with great disappointment we inform you that the 2021 National Jamboree has been postponed. As a committed member of our staff, we wanted you to hear this news from us directly.
We thank you for your cheerful service for volunteering to be part of the 2021 National Scout Jamboree. We cannot thank you enough for your willingness to serve our movement as the BSA needs your continued support and active participation as we Face the Challenge.
The unpredictability of the pandemic and its impact on local councils, which are key to the success of any Jamboree, are the two main reasons for this difficult decision.
The Boy Scouts of America is committed to the safety of all youth in our programs. Planning, preparations, and decisions regarding National Jamborees take place months, and even years, in advance. The unresolved issues surrounding the pandemic make it exceedingly difficult to plan and prepare for a premiere event of this size in a way that continues to keep the safety of Scouts, volunteers, staff, and communities at the forefront.
We know this decision brings many questions about your role and the future of the Jamboree. To assist, we have compiled a FAQ at jamboree.scouting.org which will be updated as decisions are made and as more information becomes available. If you still have questions, please don't hesitate to email them to 2021Jamboree@scouting.org.
Like you, we are disappointed that we will not be able to hold the National Jamboree next summer, but we know this is the right decision. We are grateful for your commitment to the Jamboree thus far and for understanding this extremely difficult choice. We are strongly committed to ensuring that this once-in-a-lifetime experience returns to the Summit Bechtel Reserve as soon as possible.
Yours in Scouting,
Dr. Glenn Ault

Jamboree Chairman

Daniel Busby

Jamboree Director

Al Lambert

ASCE, Outdoor Programs

Toby Capps

Base Camp Operations Vice Chair

Reid Christopherson

Logistics Vice Chair

Christina Clarke

Summit Adventure Vice Chair

Devang Desai

Administration Vice Chair

Dr. John Lea

Medical Vice Chair

Gary Schroeder

Scout Experience Vice Chair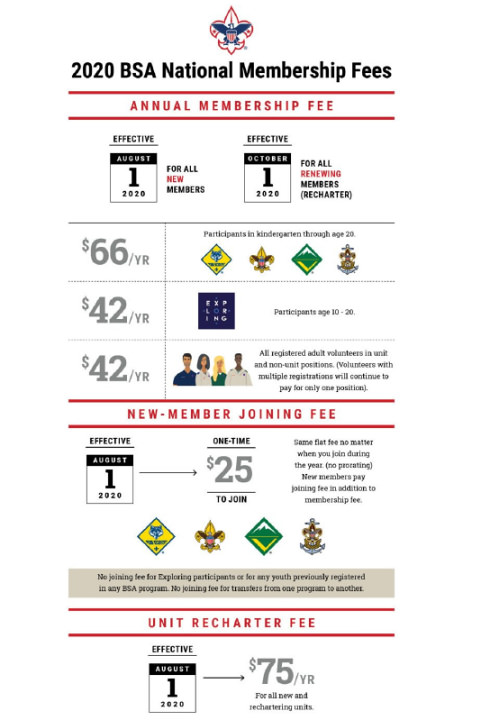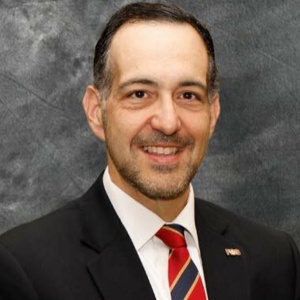 Scout Executive/CEO
(315) 382-5757