Words From The Scout Executive
August 1, 2020

The health and wellbeing of Scouts, Scouters and staff remain top priorities of the Virginia Headwaters Council, and we are monitoring and assessing the latest developments of COVID-19 across Virginia. With school resumption fast approaching, our council COVID-19 Emergency Response Team has updated guidelines and best practices for Scouting activities.
While much of Virginia is in Phase 3, some areas are not. The pandemic continues evolving and we must be aware that modifications in state mandates can and may occur. Units are advised to follow their local guidelines related to meeting and activity locations and attendance.
Units are encouraged to develop creative and unique ways to Scout On outdoors! We support safe outdoor activities that promote Scouting's aims and mission, while meeting the state mandates. The current maximum for group activities is 50 unless directed otherwise by local government officials.
Wearing a mask or face covering at all times is required for any indoor activity, or outside when physical distancing of 6 feet or 10 feet if exercising is impractical.
All units are encouraged to reference the Virginia Headwaters Council Restart to Scouting guidelines: www.vahcbsa.org/restart.
Camp Shenandoah is open! Units are invited to enjoy the fresh air and abounding nature at your camp. Reservations may be requested with this form: www.campshenandoah.org/files/18014/Camp-Use-Form.
Camp Shenandoah continues utilizing small volunteer work crews for a variety of service and improvement projects. This requires pre-arrangement of the Camp Ranger. Ranger Bill can be reached at bill.hunter@scouting.org and he will discuss the current camp health and safety protocols.
The Waynesboro Scout Service Center and Scout Shop is open Monday through Friday from 9:00AM to 5:00PM. All visitors are required to wear a mask or face covering in the building and we ask all guests to only use the front entrance to the Scout Shop.

Current trends remind us that COVID-19 remains with us and will so at least into the near future. We have remarked: we're chasing the virus while the virus is chasing us! As school resumes in varying fashions and we reimagine Cub Scout recruiting, we recognize there remains some level of risk. However, Scouts, for the past 110 years have lived by our motto: Be Prepared. We are proud to be Scouts at this time: who better than we to be the leaders of safety, preparation, innovation, self-reliance and self-improvement? Be Prepared, Be Safe and Scout On.
Yours in Scouting,
James Battaglia,
Scout executive/CEO
Virginia Headwaters Council, BSA
---
July 14, 2020
SUBJECT: 2021 National Jamboree Update
It is with great disappointment we inform you that the 2021 National Jamboree has been postponed. As a committed member of our staff, we wanted you to hear this news from us directly.
We thank you for your cheerful service for volunteering to be part of the 2021 National Scout Jamboree. We cannot thank you enough for your willingness to serve our movement as the BSA needs your continued support and active participation as we Face the Challenge.
The unpredictability of the pandemic and its impact on local councils, which are key to the success of any Jamboree, are the two main reasons for this difficult decision.
The Boy Scouts of America is committed to the safety of all youth in our programs. Planning, preparations, and decisions regarding National Jamborees take place months, and even years, in advance. The unresolved issues surrounding the pandemic make it exceedingly difficult to plan and prepare for a premiere event of this size in a way that continues to keep the safety of Scouts, volunteers, staff, and communities at the forefront.
We know this decision brings many questions about your role and the future of the Jamboree. To assist, we have compiled a FAQ at jamboree.scouting.org which will be updated as decisions are made and as more information becomes available. If you still have questions, please don't hesitate to email them to 2021Jamboree@scouting.org.
Like you, we are disappointed that we will not be able to hold the National Jamboree next summer, but we know this is the right decision. We are grateful for your commitment to the Jamboree thus far and for understanding this extremely difficult choice. We are strongly committed to ensuring that this once-in-a-lifetime experience returns to the Summit Bechtel Reserve as soon as possible.
Yours in Scouting,
Dr. Glenn Ault

Jamboree Chairman

Daniel Busby

Jamboree Director

Al Lambert

ASCE, Outdoor Programs

Toby Capps

Base Camp Operations Vice Chair

Reid Christopherson

Logistics Vice Chair

Christina Clarke

Summit Adventure Vice Chair

Devang Desai

Administration Vice Chair

Dr. John Lea

Medical Vice Chair

Gary Schroeder

Scout Experience Vice Chair
---
June 20, 2020
Staffing Update
It is with profound sadness that I announce the following staff layoffs at the Virginia Headwaters Council.
Laid off effective July 3, 2020
Marie Campbell – Registrar
Brad Kosak – Scout Shop Manager
Tom Greenwood – Southern District Associate
Robert Guers Jr. – Valley District Director
The past three months has been extremely difficult for our council dealing with both the National Bankruptcy and restructure as well as the Covid-19 pandemic and shutdown. Each of these folks has been incredible during these unprecedented times and I could not be prouder of them.
The shutdown has forced us to operate with no precedence and no model to form after. Please reach out them if you can help in any way.
We strive every day to ensure our operations are meeting the need of our volunteers. This decision was not easy but critically necessary.
Please wish them well and we thank you for your support and leadership during these unprecedented times.
Yours in service,
Jim Battaglia
Scout executive/CEO
Virginia Headwaters Council
Boy Scouts of America
---
June 4, 2020
Hello Scouts and Scouters, I hope all of you are staying healthy and safe during these challenging times. I would like to update you on the status of Scouting here in the Virginia Headwaters Council.
Since the Covid-19 Pandemic started, we have been being advised by an in-house Covid-19 Emergency Response team comprised of University of Virginia Doctors, properties and facilities professionals, executive Board members, CDC and the Boy Scouts of America.
Over the past few weeks, we have taken painstaking measures and procedures to keep our youth, adults and staff safe. After the June 2 briefing from our Governor regarding entering phase 2, the Virginia Headwaters Council will act as follows:
All live camping is officially canceled during phase 2 at Camp Shenandoah.
All day camps, twilight camps, Scouts BSA summer resident programs and Order of the Arrow activities are canceled until further notice. Refunds will be issued as we receive refund requests (see the form on our webpage).
No council, district or unit camping will take place during phase 2.
Camp Shenandoah is closed to recreational activity.
Camp Shenandoah will be utilizing volunteer work crews, only with the pre-arrangement of the Camp Ranger. Ranger Bill can be reached at bill.hunter@scouting.org
The professional staff will continue to work from home.
The council trading post will be open Monday through Friday 9:00 AM – 5:00 PM. We will restrict customers to 10 people at a time. We will continue to fill orders online and ship or have them ready for pick up.
If we feel we can deliver the program safely and in accordance with local and state regulations, we will offer in-camp programming later this summer. We are working on multiple in-camp programming models.
All units can meet with clearance and permission from their sponsoring organizations. Group size must be limited to 50 people or less.

Masks are strongly encouraged indoors.
Social distancing of 6 feet per person is strongly encouraged and should be enforced.
Regular sanitation of both individuals and common areas is strongly encouraged and should be enforced.

All scouting volunteers, please execute extreme caution when deliberating attending other BSA council camps or other camps. This public health threat is very real and in front of us.
The decision to cancel summer camps was not easy and we continue to work on programming that will keep scouting families engaged during these times. Our staff, executive board and volunteers remain at the ready and will continue to plan and execute programs in the near future. Please continue to check our webpage and all social media outlets for up to date communications.
Thank you everyone,
Yours in service,
Jim Battaglia
Scout executive/ CEO
Virginia Headwaters Council, BSA
---
June 2, 2020
Dear Scouting Families:
We have learned that BSA plans to make an announcement about an increase to the annual membership fees. This increase is a result of financial needs created by the ongoing bankruptcy proceedings and COVID-19, which has created a substantial unplanned loss of revenue due to mandated Scout Shop closures and shortened high adventure base seasons.
We understand many of our Scouting families are also dealing with similar financial issues. Once we receive the official notification from BSA we will evaluate how it will impact our local families. We do not want finances to be a barrier to participation in Scouting, and will do our best to assist families who need it to the fullest extent possible.
Locally, our Council also faces these same issues and are doing our best to address the impact of three months of office closure, activity cancellations, diminished fundraising campaigns, and the loss of our entire summer camp season. We know, however, that our staff and volunteers will continue to do their best to offer high-quality Scouting experiences during these challenging times.
We continue to be amazed by the innovation our Scouting family has shown at every level, from Scouts making masks for essential personnel in their community to our Program volunteers conducting new alternative summer program. We are living in interesting times, as the saying goes, but will emerge the stronger for it.
Please review the attached infographic. As more information is released, we will continue to share it with you.
Thank you for your continued dedication to our Scouts. As Scouting navigates these turbulent times, we stand together to achieve our shared mission: helping young people in our community learn, grow, and thrive.
Yours in Scouting,
Pete Fenlon

Council President

Jim Battaglia

Scout Executive

Joe Reisinger

Council Commissioner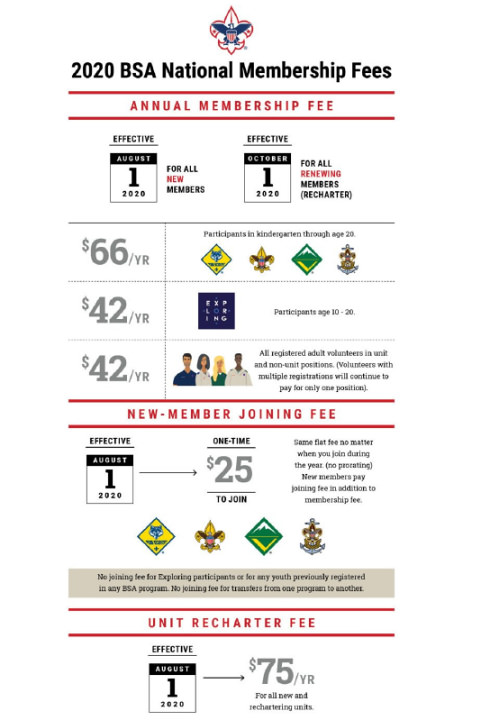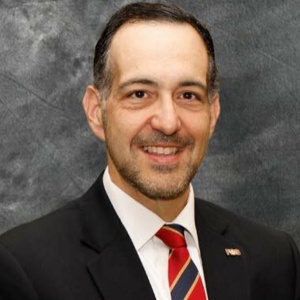 Scout Executive/CEO
(315) 382-5757