Friends of Scouting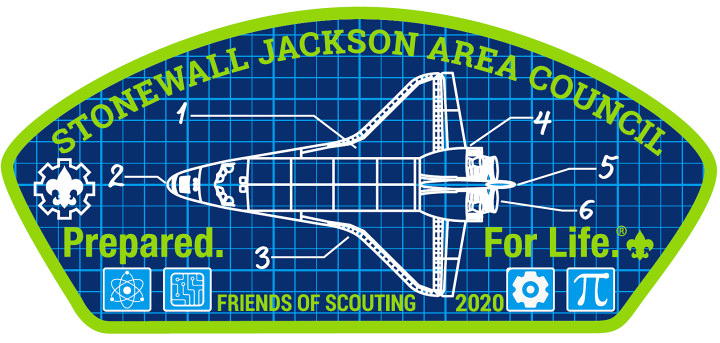 Friends of Scouting is the Stonewall Jackson Area Council's annual giving campaign, which represents 32% of our 1.3 million dollar budget.
Friends of Scouting provides:
Local programs and activities throughout the council territory
Camp scholarships, uniforms and registration fees for at-risk youths
Our Scout Service Center helps coordinate Scouting activities and provide customer service to members
Accident and liability insurance to protect both youth and adult members
Professional staff who counsel, guide and inspire volunteer leadership

Camps and facilities available for year-round camping and Cub Scout family outdoor events

Opportunities to attend summer camp and high-adventure events
Advancement programs where Scouts are recognized for learning and making progress on goals they set and attain
Literature and training-material development and distribution
Leadership training for young people who will become future community leaders
Each district has a Friends of Scouting campaign that builds into our overall goal. We run community events, traditional pledge drives, and make presentations to our Scouting families to raise our goal. For more information about Friends of Scouting contact Susan Hart .
Matching Gifts and Dollars for Doers
Many local companies provide matching gifts where they will match dollar for dollar your gift to support Scouting. MeadwestvaCo, Merck, Altria, and State Farm participate in Dollars for Doers. In most cases if you volunteer more than 40 hours to Scouting companies that participate in Dollars for Doers will make a donation on your behalf. It should be noted that not all companies call this "Dollars for Doers." To download a list of participating companies click here.
Family Presentations
A major portion of the Friends of Scouting campaign is telling our story to our family members. If you have a child involved in Scouting your unit may schedule a family presentation. Our trained presenter will come to your unit and give a short presentation and give your families the opportunity to give to support Scouting. Below are some family presentation resource materials:
Unit Kit for Presenter and Unit Leaders
Report Form
Family Script